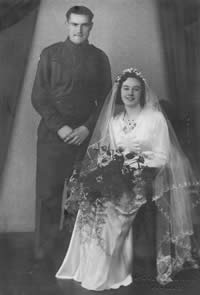 Douglas and Joyce on their wedding day, 19th December 1942
This site is the result of research into the ancestry of my parents, Douglas and Joyce Freear, which is ongoing and far from complete.
Why a web site? Because it is the best way to share information with family members, both close and distant, whilst allowing me to correct and update the data at any time.

The site is a work in progress (we started developement in 2010) and it will be a long time before all the data I have to date is available on line.

I would particularly like to express my thanks to all those people who have assisted me in gathering the information included in this site.
Jill Bicknell (née Freear)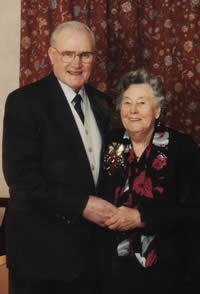 Douglas and Joyce in December 1996.